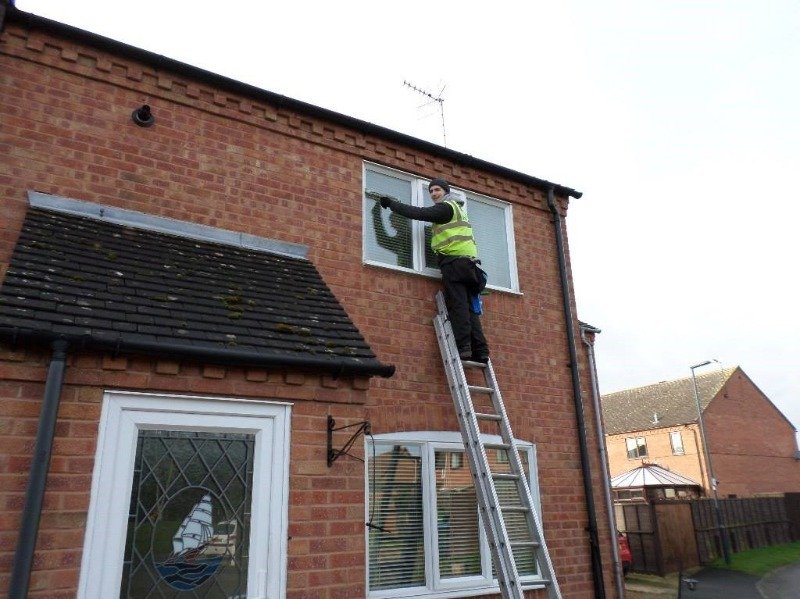 Traditional sponge and blade method:
The window will be cleaned using a synthetic applicator, with the mild cleaning solution being removed with a rubber squeegee. Any subsequent runs or smears will be removed with a scrim and the window sills will be wiped down at no extra cost.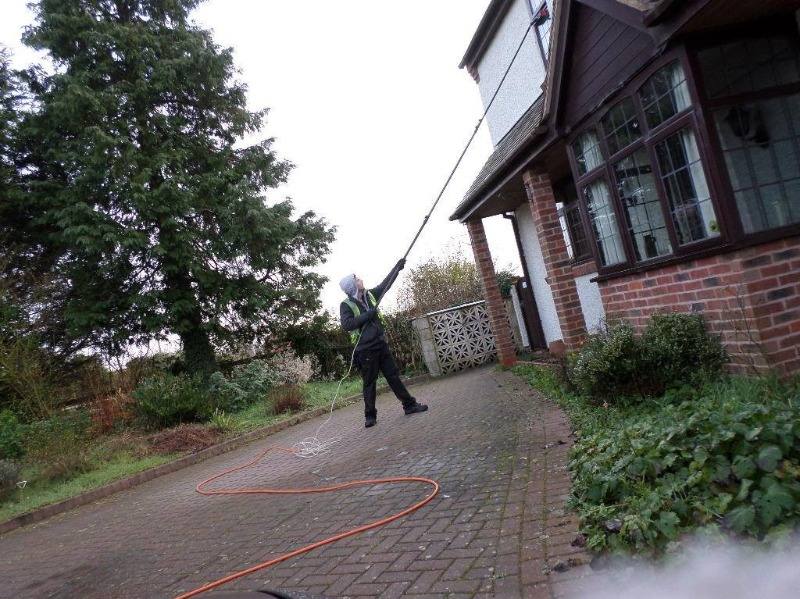 An extendable pole system which uses a brush and purified water to clean windows which uses no chemicals with this method we will clean window frames, window sills and doors as standard. No extra Charge!
It can clean those hard to reach windows above conservatories and tiled roofs which other window cleaners may leave behind. With our waterfed pole technology we can safely reach almost all windows however awkward they may seem.
We use 100% Pure Water to give a far superior clean from the safety of the ground.

Even rain won't affect the fantastic results!
Risk 1- Falling from ladders (rare)
Safety measurements taken to prevent risk happening –
Feet on the bottoms of the ladders to prevent the ladders slipping and to give extra support.
People using ladders would have been given significant training on ladder training.
Another member of staff will foot the ladders in the case of bad weather or when cleaning high windows and skylights.
Reach and wash (water fed pole ) system will also be used in extreme height so that the climbing the ladders will not be an issue.
In the case of extreme weather ladders will not be used at all for the safety of staff and members of the public.
Risk 2- Tripping over the piping for the reach and wash system (rare)
Safety measurements taken to prevent risk happening –
A minimum of 2 people will man the reach and wash system both of which will be wearing high visibility vests with business name on the back (Goodeclean) with one of them being responsible for making sure that it is not causing anyone an obstruction and is clearly visible to passing people .Also will make sure equipment is tidy and when not in use to be put away.